Let customers speak for us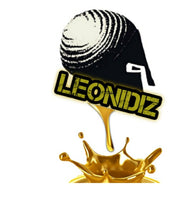 Leonidas is "lion strength".
The Leonidiz movement started in 2017, where I begin to create my own product to work on hair health and better my waves. I have always been a hair type 4C, so my coils were extra tight. My plan was to create a simple butter to improve my hair health, but I ended up conducting various types of research pertaining to butters and oils about how they correspond with one another. Brazilian butters immediately caught my attention. I noticed most were using shea butter, and mango butter so I decided to go a different route. The first product I created was the Leonidas butter. The ingredients are: Cupuacu butter, Tucuma Butter, Murumuru Butter, Bacari butter, and Ucuuba butter. The oil was moringa, JBCO, and carrot oil. So, I double whipped the butter and started to use it. I noticed the feel of my hair begin to change to a soft texture and waves were bigger and more defined.  The shine was immaculate. Most thought my hair was a 3C not a 4C. So, I opened a shop on Etsy and begin to sell the product. Sold out instantly, couldn't keep up with the demand, but promised to comeback with other products to add to the line-up.. My Shampoo bars are amazing, along with the Hybrid Pomade and moisturizers. All my butters and moisturizers have at least two Brazilian butters, the legend (Leonidas Butter) has five butters. So, what I decided to bring to the table was elite products at an affordable price. All my butters are unrefined. All products are hand crafted and I guarantee 100% quality.